First there was William…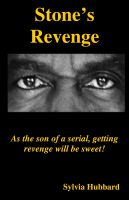 I really didn't think William was a person to hate when I was writing Stone's Revenge. I more or less empathize with the pain and hardship he went through to make him the man he was in order to to bring him to life.
Then there was Jaelen…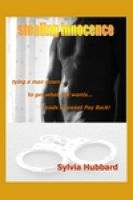 I can't tell you how many times I really hated Jaelen, originally appearing in stealing innocence, the sequel and other books as well, and he was just so selfish and mean to Kimberly. I remamber all the fan mail I got about him and how women were whipping mad.
Jaelen's more misunderstood than he is mean… I think. Or maybe he is just mean.
A lot of people kept asking how could Evan be his friend, because Evan's so nice.
He wasn't nice all the time but he's only really mean when you hurt him. Like he was in Love Like This with Nicole. He was trying to be mean.
When you read Love Like This and Hope Is Love, you get that there is a side of the family the "brothers" don't like to speak about.
That's when you Xavier Black, from The Mysterious Mr. Black and Axel Black, from The Revenge of Three.
Sides of the family that are closely related to The Heart Family (which is a whole 'nother story.)
And yes, all of them are men you LOVE to HATE!
Get all four books for your eReader today and Love to Hate them for yourself!
If you've read them all, please go back to the place you've purchased them and leave a review. (Especially for the Mysterious Mr. Black and The Revenge of Three. Serious in need of them, please)
Plus, what do you think will happen next in the series.