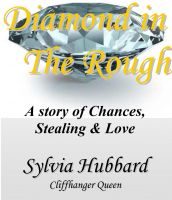 Diamond In The Rough: Heart of Detroit Series
Ebook By Sylvia Hubbard
Category: Fiction » Literature » Romance – Short Stories
Words: 25625 (approximate)
Language: English
Ebook Description
A story of chances, stealing, and love inside a city & man where all hope is gone. Can one woman change his destiny? Or will loneliness take over and leave him hopeless?
DOWNLOAD NOW: http://www.smashwords.com/books/view/31479
Available Ebook reading formats:
This book is free.
Please return here after reading to leave a comment or review. thx!
All books available in the HEART OF DETROIT SERIES
 

Would you like to download the PDF with all the stories on them?
PayLoadz eStore Listing: http://store.payloadz.com/go?id=950294