I love WordPress!
For the Month of December in celebration of all the holidays, the season and the end of the year, We'll be snowing here on SylviaHubbard.com.
Don't forget to return to download your copy of the recent live book, Diamond In The Rough.
If you have already read the book, could you please leave a comment on the site where you downloaded the book at, by clicking here.
If you haven't read the book, please go below and download in your chosen format, but please return to this site (click here) and add a comment.
You can always forward this email to reading friends as a Christmas gift as well.
There is an Author's Addendum to the book that you should know if you don't remember reading at the end of this story, that goes as such:
Heart Family Tree http://sylviahubbard.com/?attachment_id=560 (Before Rob was added)
Characters in this book can also be found in other books by this author.
Character List with stand alone stories:
Lethal Heart (Stealing Innocence III: Lethal Heart – coming soon)
Charisse Sheridan (His Substitute Wife: My Sister – currently in ebook unedited version)
Armando Bellini (The Other Side of Love – coming soon after edits)
Reichard Peterson can be found in books related to his son, Alejandro Bellini and some of the other Bellini Family Members. (Family Chart coming soon).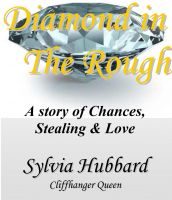 Ebook Description
A story of chances, stealing, and love inside a city & man where all hope is gone. Can one woman change his destiny? Or will loneliness take over and leave him hopeless?
This book is free.
Leave a review on the book site by clicking here:
http://www.smashwords.com/books/view/31479