I'm trying something new as I write out the much awaited Bellini Series. (And I'm going to have to update that post soon).
Keeping up with them has become so difficult that I know that eventually I'll have to have a family chart like I have for the Heart Family.
With such an extensive family, I'll also have to start keeping up with their stories as best as i can, but with my failing memory (old age) I'm going to have to map out the stories where I can quickly see them and intertwine them into other stories.
Story Mapping charts are graphic organizers that can be useful in helping a student analyze or write a story
Documents you can download to help you more on your way to creating your own story map is: (links come up as Word .doc)
How to Make a Story Map – Teacher Tools http://www.teachertools.org/documents/How%20to%20make%20a%20story%20map.doc
Story Map: http://webpages.sedona.k12.az.us/~goldsmith/FOV2-0001BF8C/FOV2-0001BF8D/Story%20Map.doc?FCItemID=S00675B78
Other writing articles:
Definition of Conflict: The struggle within a plot between opposing forces.
Now It's Time For Your Free Book
I really enjoyed this book by Susanna Carr and I wanted to share this with others!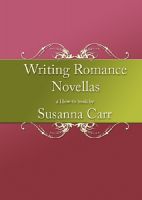 Writing Romance Novellas
Ebook By Susanna Carr
Rating: Not yet rated.
Published: Feb. 25, 2011
Category: Non-Fiction » Reference » Writing skills
Category: Non-Fiction » Reference » Publishing and books
Words: 3086 (approximate)
Language: English
Ebook Short Description
A national bestselling romance author of over 20 published novellas offers tips on writing the romance novella.
Extended Description
In Writing Romance Novellas, Susanna Carr explains why romance authors write novellas, exposes how much a writer can expect for a novella, tells how to sell a novella if there are no publisher guidelines, offers suggestions on plotting a novella, gives tips on creating a novella collection, reveals one of the quickest shortcuts in writing a novella and discloses the career pros and cons of writing a novella
Tags
writing, writing skills, publishing, novellas, writing romance, authorship
Available Ebook reading formats:
This book is free.
Enjoy, comment if you have any, rate and please share this post!