Happy Memorial Day
Thanks to all the service men and woman out there who have given their life in keeping our country safe, serving our country willingly and to all who have been affected by because of their service.
Mutton Monday is basically topics of things I'm doing, wanting to do and working on. All the stuff that keeping me from pleasing my reader and plus keeping you updated on things thats going on. It's everything at once.
What's going on and what's on the mind of Sylvia Hubbard.
Here goes… (dooming music playing)
Currently as I write this, I'm watching Obsession. I'm on episode three and after watching these people, I think I'm a pretty all right person.
Just had to get that one out.
Changes to this site…
One the front page I've added all my books. I found this to be a positive and people really are impressed with all the books I've written.
It also encourages me to do more.
Also, I've added a free book blogroll to the sidebar, where people can find the FREE books fast. Some are amazed they can pull two up right away.
FREEBOOKS
I've also added some more buttons to the sidebar. Included:
I saw a lot of peaks in sales because of this and that's so cool.
I got this from @tonyeldridge. I was stoked to add this to my boxes and I do wonder how many people use it. If you have a QR code reader, please see what surprises lie on there and let me know what you think!
With my FAcebook profile filling up, group changes and more people using their phone, I wanted people to use mobile technology to keep up with me. The site itself that you're looking at has a mobile site and can be pulled up on any kind of phone without a lot of effort. (I like that about WordPress), plus you can pull this site up on iPad with a cool cover page:
 Okay, enough about the site, let's move to events…
EVENTS
My next event coming up is:
6/16/11 6PM – 9PM
I'm excited about this class. I haven't done this in a year and talking about writing always gets me excited.
I must remember to take my migraine pills before workshops like this, because for some reason my brain "overheats" and afterwards I'm all drained.
The migraines will come hard and fast and I can't do the after work I need to do because of that. I also must drink a lot of water a day before and after to keep away the mental tiredness.
A lot of people wonder how I do a lot of the things that I do and I know it's because of a deep drive to teach, to learn and to work to be a better writer.
I think that's my OCD and that's funneled in my drive to do what I need to do as a writer to become a good author.
To see upcoming writing events I have after that, please go to: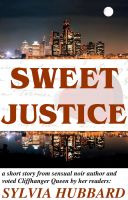 Also, for the readers, I'll be doing a play on my book
Sweet Justice
. I'm really excited about this and writing the stage play was hard, but crazy good.
I will do a movie on the play and then a movie by itself. Tickets will be sold online soon, so I hope to be able to give viewers a great look at my work and of course lead to more book sales.  I will also be giving a Sweet Justice book in the VIP bag
Works in Progress
I'm finishing up Hope is Love. I know my readers are anxious about this and I've had to delve into other stories, plus Onyx is slowing me down, plus I introduced Mandingo Heart, the beautiful sisters, Nevada & Paris, plus I had to work through Jona trusting the street more than she trusted her heart.  That was the most difficult to get through and I'm glad that I figured out how to work out that problem
I'm hoping the readers will be pleased.
I'm in the works of small stories that are going to start popping up. One story is a weird bit from Joseph who comes from the story of Deceptive Nights.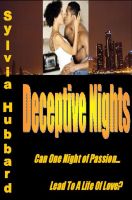 If you have read
Deceptive Nights
, you know Joseph is the co-owner of the firm the main character works at. He's an odd older man who I've created into this OCD character that's obsessed with certain particulars that will make it hard for him to fall in love.
I should be done with Dreams of Reality and Drawing the Line soon. I want to push through Hope is Love before I get going on anything else.
But I hope to have His Substitute Wife… My Sister out by the end of June. I know I said June 1st, but I've been just a little busy.
UPDATES ON BOOKS OUT NOW
There are more reviews on
Sin's Iniquity
on Amazon.
Click here to see them.
If you've ever read anything by me, please take this time to go where you purchased the book and do a review. Good or bad, I just want to know what you thought. Your comments matter!
Also,
Deceptive Nights
and
Red Heart
have a price drop of .99 cents on #Kindle, so make sure you check that out before the price increases soon. (That also includes, Sin's Iniquity as well in June).
I think that is all on the front of updates. If I missed anything, please let me know what I can do to answer and alleviate anything.
Your author,
Sylvia Hubbard