I'm really excited to be able to participate in Blog Jog for the first time on November 21, 2010.
What is Blog Jog?
November 21, 2010 is the 38th annual World Hello Day. Anyone can participate in World Hello Day simply by greeting ten people. With this in mind, the 2nd Blog Jog was created. The original one took place, May 9th.
for more information, please go to:
http://blogjogday.blogspot.com/2010/09/2nd-blog-jog-day-november-21.html
I invite all my readers and guest to please participant and go along for the ride. You never know who or what you may stumble upon that could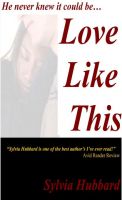 change you, encourage you and entertain you.
For all the potential new readers, I'm preparing for the onslaught of what do I write, so I have a great read for them: Love Like This.
So far, that's been my most popular downloaded book, although  Silent Lynx is the leader of the pack and has gotten a lot of props.