This is just a reminder, we're talking about Stealing Innocence. Got questions? Comments? Have you done a review? I'd love to know what you thought of this book?
If you missed last month's Book of The Month, check out my newsletter at:  http://sylviahubbard.com/2017/05/31/missed-may-syllit-newsletter-deals-still-available-including-discount-on-dreams-of-reality-paperbackgang-read-subscribe/
Book of the Month: Stealing Innocence Book One
ISBN-10: 1440440808
ISBN-13: 978-1440440809
About book: Kimberly could not believe what her uncle wanted her to do. In order to keep the inheritance of her husband's; her uncle wanted her to get pregnant. Yet, when the new spouse dies unexpectedly, Uncle Charles kidnaps a man who resembles Kimberly's decease husband, ties him to a bed, and orders Kimberly to steal his seed. Uncle Charles would kill him after the deed was done so no one would ever know the truth.
Surly, mean tempered Jaelen can't believe someone had the nerve to do this to him. When his cold eyes fall on the beautiful, angelic Kimberly and he realizes her intentions, he vows to escape and get revenge if it takes the rest of his life.
Author's Note: Stealing Innocence is a standalone, but it does have another book Stealing Innocence II: The Ravishment which carries over Lethal Heart into another "situation".
Review:
5 Stars "Great Read" by Kindle Reader Verified Purchase
I like it because the plot was thoughtful and different. It is nice to have a little imagination in books – that makes the book different from every other cookie cutter romance
Read more: https://www.amazon.com/gp/customer-reviews/R3QEI93GAIGVXH/ref=cm_cr_dp_d_rvw_ttl?ie=UTF8&ASIN=B0026P3G3U
BUY LINK http://amzn.to/2qADEHo
BUY LINK http://amzn.to/2qADEHo
If you haven't added a review, please click the link above and add yours. If you've read the book AND done a review, please share this post now.
There's also STealing Innocence II: The Ravishment and then last of this series will be Stealing Innocence III: Lethal Heart! I'm excited!
Also available on Smashwords and other bookstores too:
Stealing Innocence Series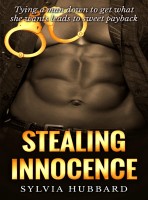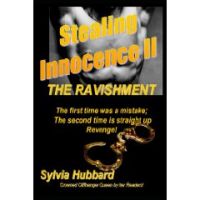 stealing innocence II: The Ravishment
by Sylvia Hubbard
When Michelle is dealt the ultimate blow of being taken by a dark powerful stranger against her will, she didn't know how to overcome the hurt inside. Anthony is knocked unconscious and awakens to find out Michelle's been bitten by the revenge bug and what he thought was a sweet and innocent girl, turns into a lustful hateful woman, who he will kill – if he ever gets away!
Thanks in Advance…Your Author!