Yes, it's back and it's for you!
Kindlers download your free copy of Secrets, Lies & Family Ties.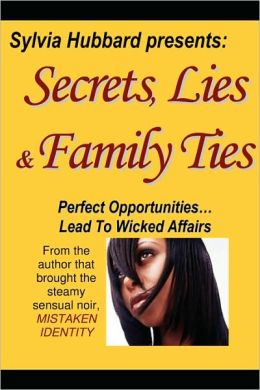 About Book
Keeping her identity a secret, Grae steps outside of her shell & transforms herself into the woman of Ezekiel dreams. Yet, once he finds her true self, he has to decide if the past can be forgiven and they have to hope the future they want, won't kill them.
Secrets, Lies & family Ties  provides a unique reading experience in a genre rarely given out for free and touches on unique situations that will make the reader grateful to you for providing a wonderful book.
About Author:
Detroit Native & author of over 30 books, this award winning best selling Mother of three is an avid reader and writer. Dubbed Cliffhanger Queen by her readers, she works tirelessly in Motown to increase literacy rates and connect readers to other Michigan writers.
Have you read the book already? Please leave a review and share this post with others!
(Author gives full permission to repost this on your blog, social status and other places. Thanks!)
Thanks for the showcase.
And also thanks: