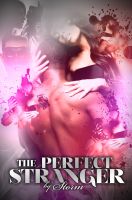 The Perfect Stranger: Red Light Special (Short Story #1)
Ebook By Storm 
Purchase Your Copy | Click here
Ebook Description
Jaden and Davis Andrews are unhappily married. The sensual fire that they once shared has been extinguished after three mundane years of marriage.Just when Jaden thinks that all hope for passion is gone, her best friend Shara introduces her to a new lifestyle that reignites the fire and sexual desire within her. Will the events of one wild night break their union apart or bring them closer?
READ AN EXCERPT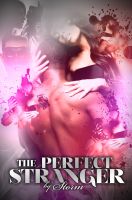 Jaden
"We haven't had sex in over a year." Jaden reluctantly revealed to her best friend Shara as they sipped hot soy chai lattes at the breakfast bar in her kitchen.
"Over a year!? Dang girl! Your stuff must be dried up by now."
"Nah, not really, Dealy Yo has been filling in the gaps." Jaden smiled slyly.
"Dealy Yo? Who is that? Girl! I didn't know you had a man on the side." Shara said narrowing her eyes suspiciously.
"I don't. The question is not who…but what. Think about it. What does Dealy Yo kind of rhyme with and sound like? I'll give you a hint. It just keeps going and going…"
Jaden's golden skin reddened as she burst out into an uncontrollable fit of laughter.
"Awe girl! You are a mess! I feel you though. I just call mine the rabbit just like it's called on the packaging it came in, no need for names or games, I just like to get right down to business. Those things do come in handy, but there is nothing like the feel of warm, hard, pulsating flesh…"
"Stop!" Jaden screamed cutting Shara off.
"What?" Shara asked confused by Jaden's outburst.
"Other than the quality time that I spend with Dealy Yo, I try not to think about it or talk about. I just block it out. That is how I've survived this long without it. The last time I allowed myself to be open to a sexually charged environment it got me into a whole lot of trouble."
"Wait a minute, wait a minute, wait just one cotton picking minute! You mean to tell me that YOU have not had sex in over a year?" Shara asked.
"That's what I said." Jaden took a careful sip of her steaming drink.
"No, no NO. What you said was that Y'ALL have not had sex. As in you and Davis. There is a difference. I just assumed that you must have had another man at some point."
"Shara, I am a married woman!"
"And? What does that have to do with anything? You are a married woman whose needs are not being met! How can you stay married to someone that long without having sex? Most of the married women that I know have a husband and a boyfriend."
"Marriage is for life girl and it's not all about the sex. A year is nothing compared to a lifetime. I don't play that stuff. I married Davis for better or for worse."
"Look, you also said until death do you part and your sex life has died so it's time to part those legs for someone that wants to lay the pipe right." READ MORE BY PURCHASING YOUR COPY NOW


Purchase Your Copy of :