I'm so so sorry and for that, so I'm quickly gathering up all my items on Smashword for you and letting you know until March 13th they'll be free. Click through on a cover you like and Just add $0 to the que and there you go.
There's something for everyone !
If you like to read more free ebooks, please check out the post I did at
WritersGuide2InternetMarketing.com
and click through to the official celebration site to get more!!
If You're an author reading this and you've got specials on your site, please feel free to leave them in the comments for my readers to check out.
Enjoy!
Your author, Sylvia Hubbard.
I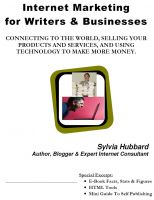 nternet Marketing Guide for Writers and Businesses
You set the price! 18430 words. Non-Fiction by
Sylvia Hubbard
on April 12, 2009
A guide for writers with or without published work. A comprehensive resource that every writer should have in their library in order to learn how to publish, promote, and market themselves on the Internet. With over 1000+ websites, tips and more to help you become a success and spreading the word about your product and services.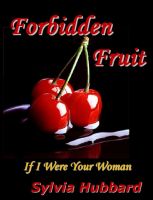 Forbidden Fruit: If I Were Your Woman
You set the price! 1210 words. Fiction by Sylvia Hubbard on March 20, 2009
Somethings just shouldn't be tasted. Especially the tormented neighbor's husband across the street from Latrese.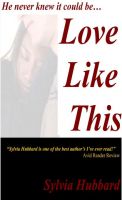 Love Like This
Ebook Price: Free! 40110 words. Fiction by
Sylvia Hubbard
on March 11, 2009
Angered that his wife would sleep with his brother, Ethan swore revenge. To his surprise, he becomes involved with the one person his wife never wanted him to get close to…her daughter, Nicole. Once Ethan leaves his wife penniless and then breaks Nicoles heart his revenge will be complete. Too bad Ethan didn't expect to fall in love with Nicole.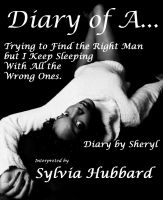 Diary of A. . .
You set the price! 69150 words. Fiction by
Sylvia Hubbard
on March 7, 2009
Sheryl Banks decided to start this diary of …(well she doesn't know yet, LOL) Join her on her journey to find what every woman wants: a man. A good man! Her life isn't that exciting, but she think it's sure to keep you on your toes (smiling wickedly).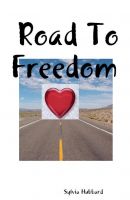 Road To Freedom
Ebook Price: Free! 106120 words. Fiction by
Sylvia Hubbard
on February 26, 2009
Whitney escapes her cruel stepfather's home only to fall into the hands of a man bent on revenge against her stepfather. Whitney prays her stepsister, Erica will have enough strength inside of herself to fight with Whitney and hopefully their father won't turn Erica back to the dark side of greed.