Road To Freedom now available in Mobi (Kindle), Sony Reader, Palm & Epub Formats FREE.
Once I see that I'm getting great downloads, I'll be adding more books to it. Tell friends, download your version and let me know how it looks. Go ahead,. It's FREE!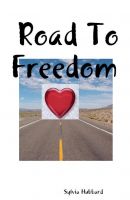 Road To Freedom
Ebook Description
Whitney escapes her cruel stepfather's home only to fall into the hands of a man bent on revenge against her stepfather. Whitney prays her stepsister, Erica will have enough strength inside of herself to fight with Whitney and hopefully their father won't turn Erica back to the dark side of greed.
DOWNLOAD HERE
Sylvia Hubbard
Author, Blogger and Founder of Motown Writers Network