I get a lot of people with Kindles who often ask me how to do this.
Now I thought I had a post already on the website somewhere on how to do this, but for the life of me I can't find the post.
So here it is again so you guys will have no problems.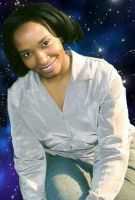 First, check out my smashwords store and see if the book you desire is available in a Kindle version. Not all of them are.
http://www.smashwords.com/profile/view/hubbooks
Next: follow these instructions that help you get the files onto your Kindle device.
Downloading to the Kindle, iPhone/iPod Touch, B&N nook, Sony Reader, Kobo Reader
http://www.smashwords.com/about/supportfaq#kindle
Now if you have the Amazon Fire, all you have to do is email the file (once you've downloaded it from Smashwords) to the email Amazon assigns your device and then download it from there!
To make it even easier, here's a list of free books available.
Happy Reading!