How 3 women can want one man?
Parker from His Substitute Wife… My Sister
Who is Parker? (Character Breakdown)
Originally Parker came from Love Like This. If you remember, he part owner in Nicole Black's (main female protagonist) laundry business.
In most novels, I never really explore my male protagonist.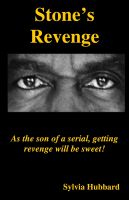 Other than William Stone, In Stone's Revenge, the man just popped in the picture – handsome, self-sufficient and ready /not ready for love.
In Parker's case, he was ready for love, but he looked in the wrong place and ended up with Chyna.
His past is filled with insecurities about his looks. Although Chyna was the wrong woman for him, she knew exactly what to do to clean him up. From his bad hair, bad teeth and bad skin, Chyna made Parker into a very handsome man. Of course pushing him in the gym got his body to look good as well.
Yet, originally, Parker was supposed to meet Cheyenne, Chyna's older twin sister. An evil female incarnate of the devil, Cheyenne had sent Chyna in her place to meet Parker at a party when they were younger. Seeing his potential, Chyna married him and once cleaned up, Cheyenne made it her mission to steal him back.
The twins are on a quest to win Parker's affection and they know the only way to win him is with a baby, yet neither can get pregnant.
In comes little sister, Charisse.
How she becomes apart of the twin's elaborate scheme to fight for Parker you will find out when the book is released!
If you were part of the live story and read the book, please submit your reviews at: http://www.amazon.com/HIS-SUBSTITUTE-WIFE-My-Sister/dp/B00262NUAM/ref=sr_1_1?ie=UTF8&s=books&qid=1307367139&sr=1-1
or fill out the form below
BOOK SYNOPSIS
His Substitute Wife… My Sister
By Sylvia Hubbard
Life has never been worth living for Charisse before her father died. After three attempts to kill herself were unsuccessful, she makes a deal for release from hell on earth, with one of the people who made her life what it was.
It wasn't until Chyna finds out that her husband, Parker Mills was having an affair with her twin sister, Cheyenne, that she realizes she's losing the best thing she's ever had. Feeling the ultimate betrayal by her own sibling, Chyna knows she has to whatever it takes to keep her husband and give him what he longs for – a baby. Knowing that she's unable to have children and Cheyenne is afflicted with the same condition, she decides to go to the only person that can help her save her marriage – her younger sister, Charisse.
In the end, one sister will die, another will lose everything and one will get everything that she wants.
Coming soon to Paperback and e-book soon!
Do you want to read the excerpt? (You can print it off too) Click here