click thru for details to http://daytonbookexpo.com
Dayton Book Expo Features Six Debut Titles
Dayton, Ohio – On Saturday, April 30 2011, six new titles will debut at the Dayton Book Expo. The celebration will be held at noon in the Great Hall at Sinclair Community College's Ponitz Conference Center-Building 12, 444 West Third Street, Dayton, Ohio 45402. In addition to the new-release celebration, more than fifty authors will be signing books from 11:00 AM to 4:00 PM. The Dayton Book Expo also boasts panel discussions for aspiring authors and activities for children in the Kidz Zone. The family-friendly event is free and open to the public.
_______________________
I'll be speaking on e-publishing and also a panel on publishing so I hope to see you there to hear me speak and to also get your book signed !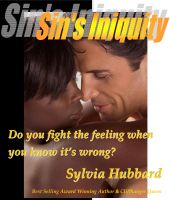 I'll also have coupons for my newest work, Sin's Iniquity that's going to be available soon for Amazon, Nook and more mobile devices at
http://www.smashwords.com/books/view/55937
Sylvia Hubbard
Author, Blogger and Founder of Motown Writers Network & The African American Electronic Literary Network
Author of Romance & Suspense and Internet Marketing for Writers & Business
See all My books in paperbacks, ebooks and more! CLICK HERE
Coming Soon: Tanner's Devil www.redrosepublishing.com