For those readers of Love A Black Woman, The book chat discussion is still opened and I'd love to see you swing by and check out what was discussed and talk about your feelings of the book.
http://www.rawsistaz.com/blog/black-book-talks/chat-with-sylvia-hubbard/
If you haven't read it yet, it's not too late to get a FREE electronic copy now at Smashwords by going to: http://www.smashwords.com/books/view/1191.
Synopsis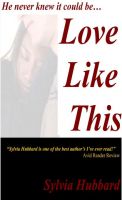 Angered that his wife would sleep with his brother, Ethan swore revenge. To his surprise, he becomes involved with the one person his wife never wanted him to get close to…her daughter, Nicole. Once Ethan leaves his wife penniless and then breaks Nicoles heart his revenge will be complete. Too bad Ethan didn't expect to fall in love with Nicole.
http://www.smashwords.com/books/view/1191
Can't get to the chat and would like to post a comment, please do so now below.
Thanks!
Your author!