PAY WHAT YOU WANT….for Diary Of A….
I'm Celebrating Ebook week by uploading Diary of A… with only a pay what you want deal.
*DIARY OF A…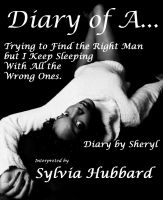 Sheryl Banks decided to start this diary of …(well she doesn't know yet, LOL) Join her on her journey to find what every woman wants: a man. A good man! Her life isn't that exciting, but she think it's sure to keep you on your toes (smiling wickedly).

*Romance Suspense

Download your copy now: http://www.smashwords.com/books/view/1086
Sylvia Hubbard
Author, Blogger and Founder of Motown Writers Network