The holidays are coming…
I'm punching these chapters as fast as possible because I would like to spend some time with my family, but I want to make sure you guys are glued to the screen so you don't spend time with yours. ha ha. Just kidding … not! (That's a writer's dream that her readers would rather be reading her than doing other things like cooking, driving, spending time with husbands… you know, the usual. LOL.)
Reader's Questions Answered:
1) What's Treasure's deal?
She initially appears in Tanner's Devil and in Emperor's Heart (neither one is available online.) ** SPOILER ALERT ** She had a twin sister who was killed. Long story and all (hence Emperor's Heart) but she's one of the quiet ones.
I should note that currently there's a division going on in the Heart clan. If you don't know, it's not good. The Chicago and the Detroit Hearts are at war and it's getting ugly – meaning I have to hurry up and write it down. Treasure is somewhat in the middle because between her and Onyx they are the mediators. (But Onyx is currently being sent undercover – another long story) and Treasure's going to have to step up her game, stop her quiet routine and make sure no one kills themselves. Pretty hard to do though with the Heart men.
Now I've just ranted off some pretty valuable piece of information for upcoming stories, but I can't tell you when the crap hits the fan book is coming , so don't ask… (I was going to erase all that, but I said fig-it!)
Next Readers Questions:
2) Where can I find out more about Lethal?
Read every book I wrote. He's just in and out of a lot of books. (If another reader has another answer, please feel free to answer that one)
3) Do You have a fan club Sylvia?
Ha! Yeah! My house! But there is no online club.
4) Will more books be available in paperback? I only buy paperback.
Hope is Love and Tanner's Devil and His Substitute Wife… My Sister should be coming in 2012. (Hope is Love is due for a December release but I might push that to a 2012.)
Are you putting any more characters in this story from past stories?
Prince Heart is mention and he's from Cabin Fever and Secrets, Lies & Family Ties. Emperor Heart comes from Emperor's Addiction. (Not yet released) but he makes small appearances in other books too. Coming up is Dwight Bowman from Sin's Iniquity.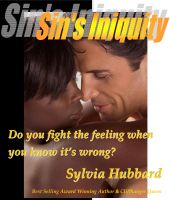 Now the reason I'm calling this post
Talking Tuesday
, is because I want t coordially ask you (readers) for your help. I'd like for you to talk me up, review me and share me.
How you can help:
If you read a book, go back to the point of purchase and do a review. Then share it!
If you could share this post with your social network (see buttons below and pick as many as possible)
See a reader, suggest me to them! thanks!
If i 4got any questions, please ask them below. I'm getting back to writing.
Related articles