Hot & Heavy February Promotion is geared to spotlight two very special books for readers on The Sylvia Hubbard Literary Blogspot.

You're gonna love these books and as you celebrate the month of love, rev up your reading with two books you will most definitely feel the heat!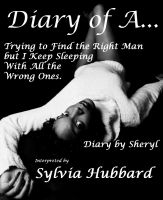 Diary of A. . .
Ebook By Sylvia Hubbard
$1.00 Rating: Not yet rated.
Published: Mar. 07, 2009
Category: Fiction » Literature » Erotica
Words: 66858 (approximate)
Language: English
Ebook Description
Sheryl Banks decided to start this diary of …(well she doesn't know yet, LOL) Join her on her journey to find what every woman wants: a man. A good man! Her life isn't that exciting, but she think it's sure to keep you on your toes (smiling wickedly).
Tags
romance, erotic, african american, detroit, book, intrigue, sensual noir, michigan, almost free
*****************************************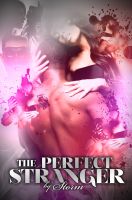 The Perfect Stranger: Red Light Special (Short Story #1)
Ebook By Storm
Purchase Your Copy | Click here
Ebook Description
Jaden and Davis Andrews are unhappily married. The sensual fire that they once shared has been extinguished after three mundane years of marriage.Just when Jaden thinks that all hope for passion is gone, her best friend Shara introduces her to a new lifestyle that reignites the fire and sexual desire within her. Will the events of one wild night break their union apart or bring them closer?
MORE BOOKS TO KEEP YOU GOING!
Pass The Word to Interested Readers!