A recent commenter, Christina, made me aware that the Road To Freedom link was not working on Lulu.com
Instead of trying to figure that out, I just decided to utilize the Smashword link instead and let you guys know that's where you can find it now for download.
It's still available for print at Lulu.com though, but most prefer it as an ebook.
If you haven't read it, you are missing a treat: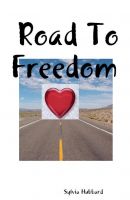 Road To Freedom
Ebook By Sylvia Hubbard
Rating: Not yet rated.
Published: Feb. 26, 2009
Category: Fiction » Literature » Romance
Words: 106124 (approximate)
Language: English
New Book Cover
Description
Thy Enemy of her enemy could be the love of a lifetime…
Whitney escapes her cruel stepfather's home only to fall into the hands of a man bent on revenge against her stepfather. Whitney prays her stepsister, Erica will have enough strength inside of herself to fight with Whitney and hopefully, their father won't turn Erica back to the dark side of greed.
DOWNLOAD YOUR COPY NOW FROM SMASHWORDS AND THEN RETURN TO LEAVE A COMMENT PLEASE.
(Click here to download right now in pdf: RoadToFreedom)
Also, the book is available on Amazon | Kobo | BN | iBooks | Googleplay (coming soon)
Companion Books 
Book updates
10/09/2019 Road to Freedom hit:
#1

 

in African American Erotica (Kindle Store)

#2

 

in Erotic Suspense (Kindle Store)

#1

 

in Urban Erotica (Kindle Store)
THANKS, Your Author