Fiction books by Sylvia Hubbard

(in alphabetical order)
(page is work in progress)

SMASHWORDS (ebook)
| AMAZON (Paperback & Kindle) 
| B&N/Nook
| Kobo Reader
| Sony Reader | Diesel eBooks
| iTunes Apple Bookstore
| 
Special Categories | Free Books | All Paperback Books

F = Free | P=Paperback | E=Ebook | NP = Not Published, but complete | WIP = work IN Progress | SER = Part of a Series | SQL = Sequel | RR = Related Characters | SS = Short Story | NVLA = Novella | NVL = Novel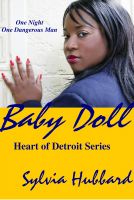 BabyDoll: Heart of Detroit Series (P, E, SER, NVLA, RR)
A stranger in a dark alley changes Pendulyn's life, when he has his way with her. She finds out there is much more to this dark, mysterious man than what she thought. In the end, she learns an unforgettable lesson in pleasure, but also deceit, lies and pain.
ConSensual – Sequel to Boom! Boom! Boom!
After Reading Boom! Boom! Boom! Readers begged to know what happened after that hot night. Andi tries to better her situation and her life as she struggles to forget her wantonness and
the Boom! Boom! Boom! Yet, as events in her life began to led her back to the old neighborhood, she knows she's going to have to return to the place and the man to answer questions for herself and him. Will she be able to control herself again? (Exclusive book on this site avail as pdf & epub – mobi coming soon)
Meet Prince Heart in the Heart of Detroit Series. Collect them all by this author.
Diary of A. . . (P, E, NVL, RR)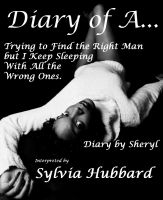 Sheryl Banks decided to start this diary of …(well she doesn't know yet, LOL) Join her on her journey to find what every woman wants: a man. A good man! Her life isn't that exciting, but she think it's sure to keep you on your toes (smiling wickedly).
Ebook | Paperback |  READ EXTENDED DESCRIPTION | EXCERPT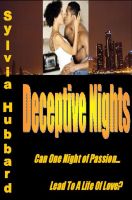 Deceptive Nights (P, E, NLV, SQL, RR)
When her husband leaves her with nothing, Phoebe Green vows to never give
another man any part of her heart or her body without getting something in return. Jacoby Knight just wants to find a woman, who wants to join themselves with his body and not his massive bank account. These two strangers meet and find they can meet each other needs, yet one night won't do when passion this hot meets.
Life has never been worth living for Charisse before her father died. After three attempts to kill herself were unsuccessful,she makes a deal for release from hell on earth, with one of the people who madeher life what it was.
It wasn't until Chyna finds out that her husband, Parker Mills, was having anaffair with her twin sister, Cheyenne, that she realizes she's losing the bestthing she's ever had.
In the end, one sister will die, another will lose everything and one will get everything that she wants.
A teacher mistaken as a student decides to push the envelope and explore her lustful instincts with a stranger.
Falling In Love With A Killer Is Never A Good Idea
---
Spoil, defiant Tanae would like nothing better than her father to leave her alone and let her do what she wants to do despite his warnings that her life could be in jeopardy. One night, she sneaks away from home, but before long she's in the hands of a strong powerful kidnapper who would like nothing more than to ring her neck.
---
---
Kimberly could not believe what her uncle wanted her to do after her wealthy husband unexpectedly dies. Uncle Charles kidnaps a man, ties him to a bed, and orders Kimberly to rape the man until she is pregnant. When surly, mean tempered Jaelen his cold eyes realizes the beautiful, angelic Kimberly intentions, he vows to escape and get revenge if it take the rest of his life
---
---
Her diary is lost and the finder knows who she is and gives her the option to fulfill one fantasy with no strings attached. As horny as she is, she's willing to take him up on his offer and give her sexually sweet justice.